We believe that Omusubi, which is made with rice – a gift of Mother Nature, must not only be friendly to the human body, but also to the environment.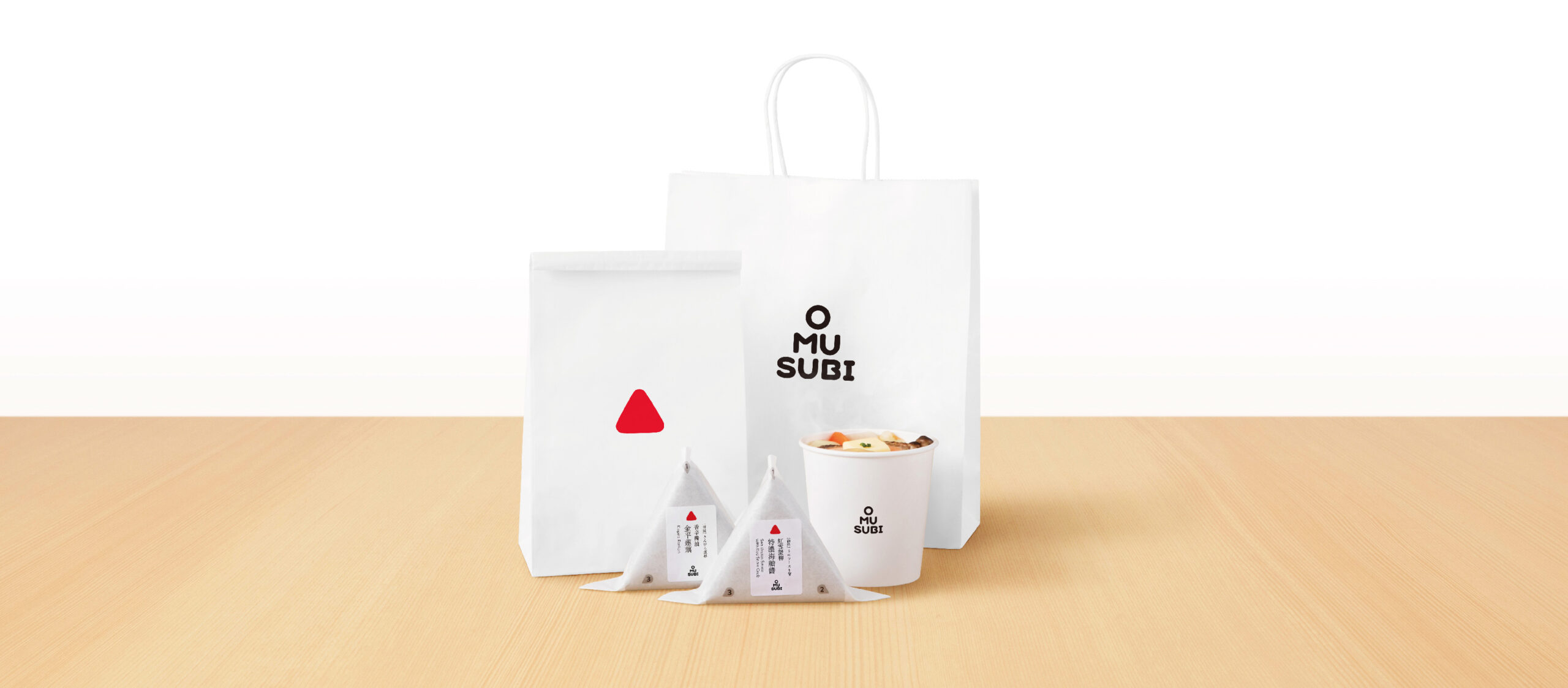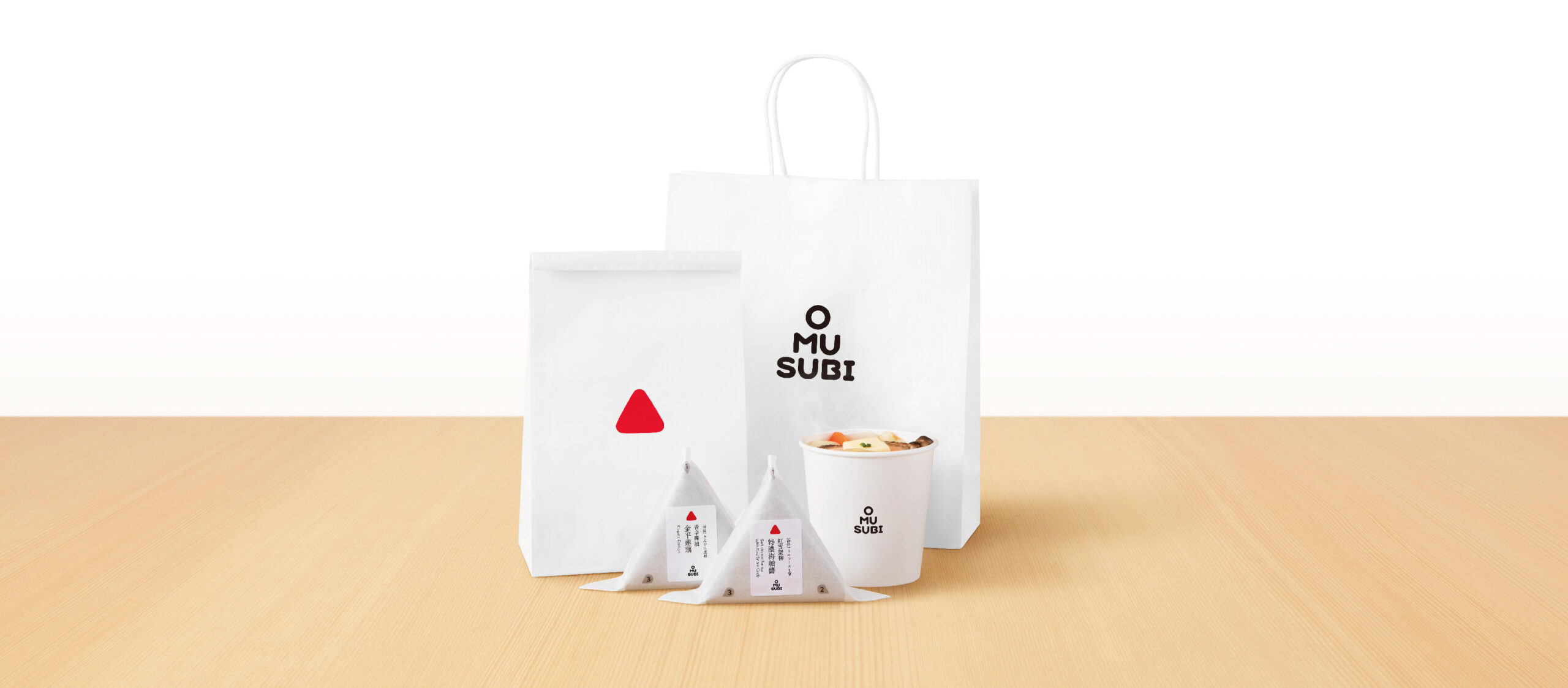 Environmentally Friendly Product Packaging
We place a part of our plastic packaging films with paper, cutting down the usage of petroleum derived plastics. The new packaging is just as good in terms of keeping the quality of rice and seaweed, and the Omusubi hygienic.
We use recyclable aluminum cans for our tea and coffee. These cans can be recycled for an indefinite number of times. With the energy spent in smelting used cans being a mere 3% that of extracting the same ingot from its natural ore bauxite, we cut down 97% of energy. Meanwhile, we bottle other beverages, such as fresh juices, in 100% recycled PET bottles (excluding the cap).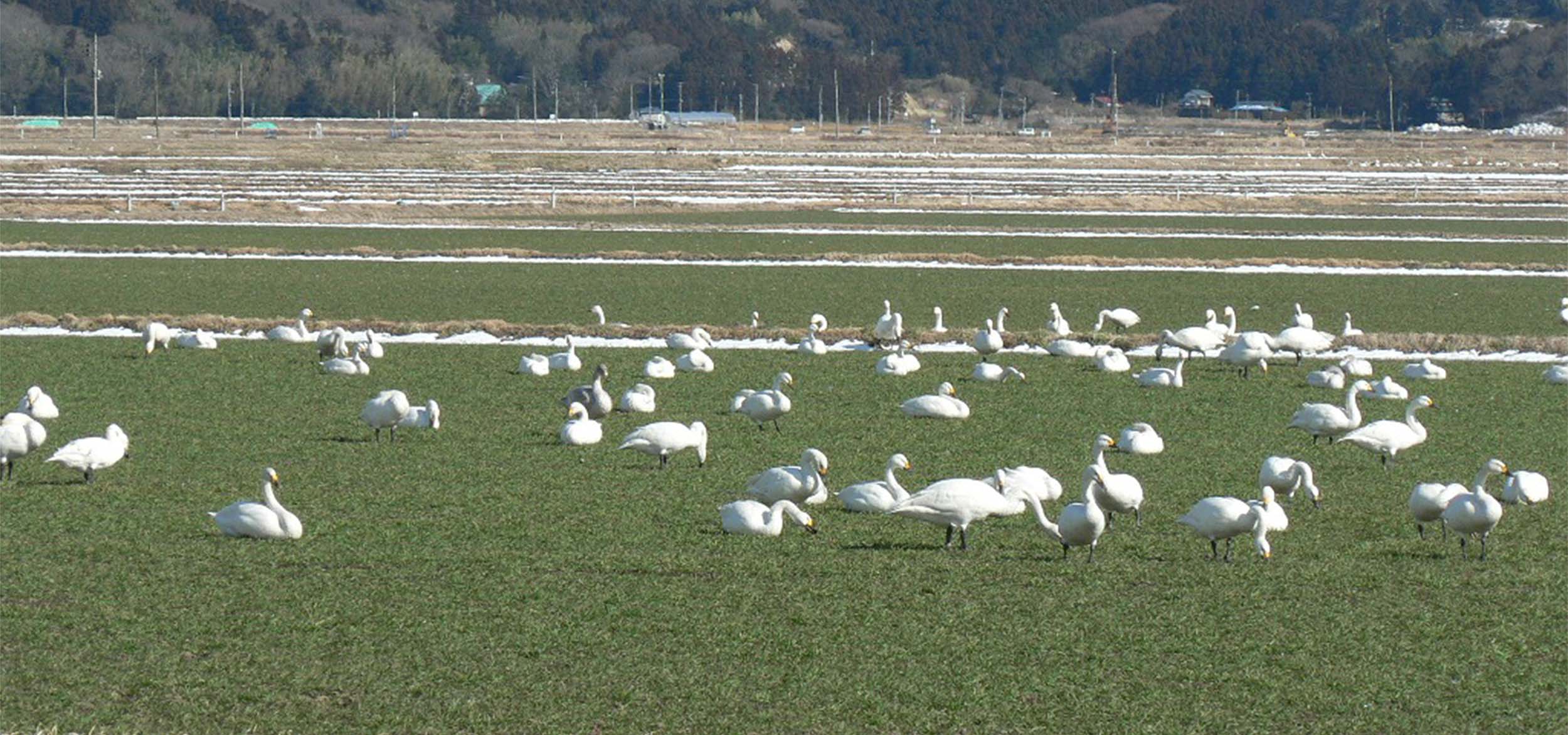 Aiming for Environmentally Friendly Rice Farming
Originally, rice production had always been a process that harnessed the natural cycle of energy and matter in nature. But in some cases, the heavy use of chemical fertilisers and pesticides causes problems such as a loss of soil nutrients, and the contamination of rivers and underground water.
We are fully aware the importance of harmony between rice farming and the environment. As such, we have taken various measures to minimize burden made to the natural environment.
First of all, we are reducing the use of chemical fertilizers and types of chemical pesticides by 50%. Secondly, we plan to completely phase out the use of controlled release fertilizer starting from 2022 to avoid ocean contamination. Last but not least, through extended midseason drainage, we aim to largely reduce the release of greenhouse gases from paddy fields.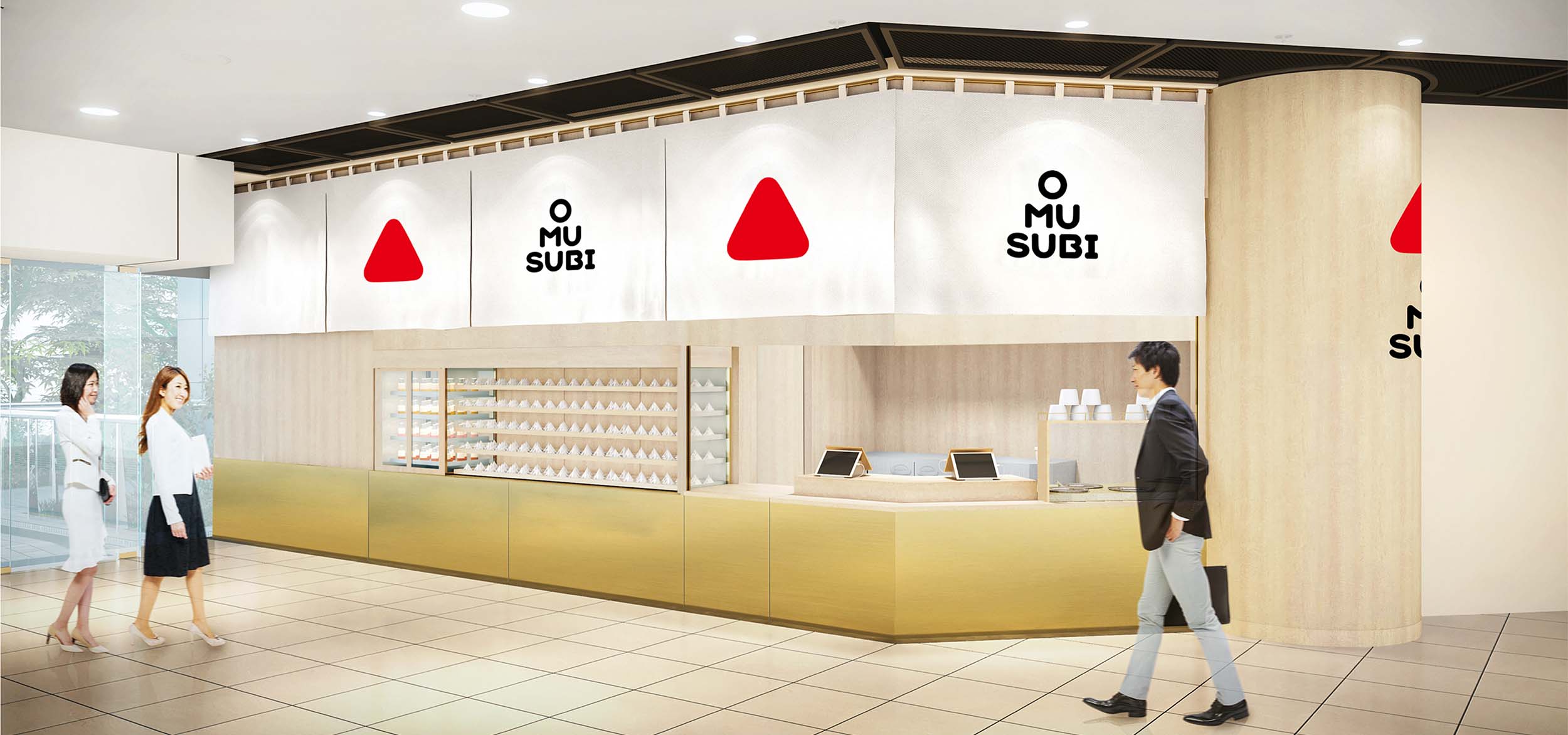 Sustainable Interior Design for the Future
The interior of our OMUSUBI store is made up of mainly white wood and recyclable metals (e.g. brass), while petroleum derived plastics are avoided as much as possible. As a result, we have succeeded in reducing the amount of plastic used by over 70% compared to conventional stores of the same scale.
The surface paints are eco-friendly too. Their production uses 100% geothermal energy, achieving zero carbon emission during their production process.