Fukkurinko Rice – A Precious Delicacy from Hokkaido  
According to the Japanese, it is essential for tasty rice to be full, soft, sweet and fragrant. Whether they are preparing the everyday staple in family dishes, fine restaurant gourmet food, or mass-produced airplane meals, the Japanese have specific requirements in order to cook sweet and flavorful rice for any occasion. It is not only to enjoy the taste, but also to satisfy the soul. Recently, OMUSUBI selected "Fukkurinko Rice" from Hokkaido for use in our products, which meets all the requirements for quality rice and allows our Hong Kong customers to savor its deliciousness from afar at any time. 
A Premium Quality Product from A Specially Chosen Place of Origin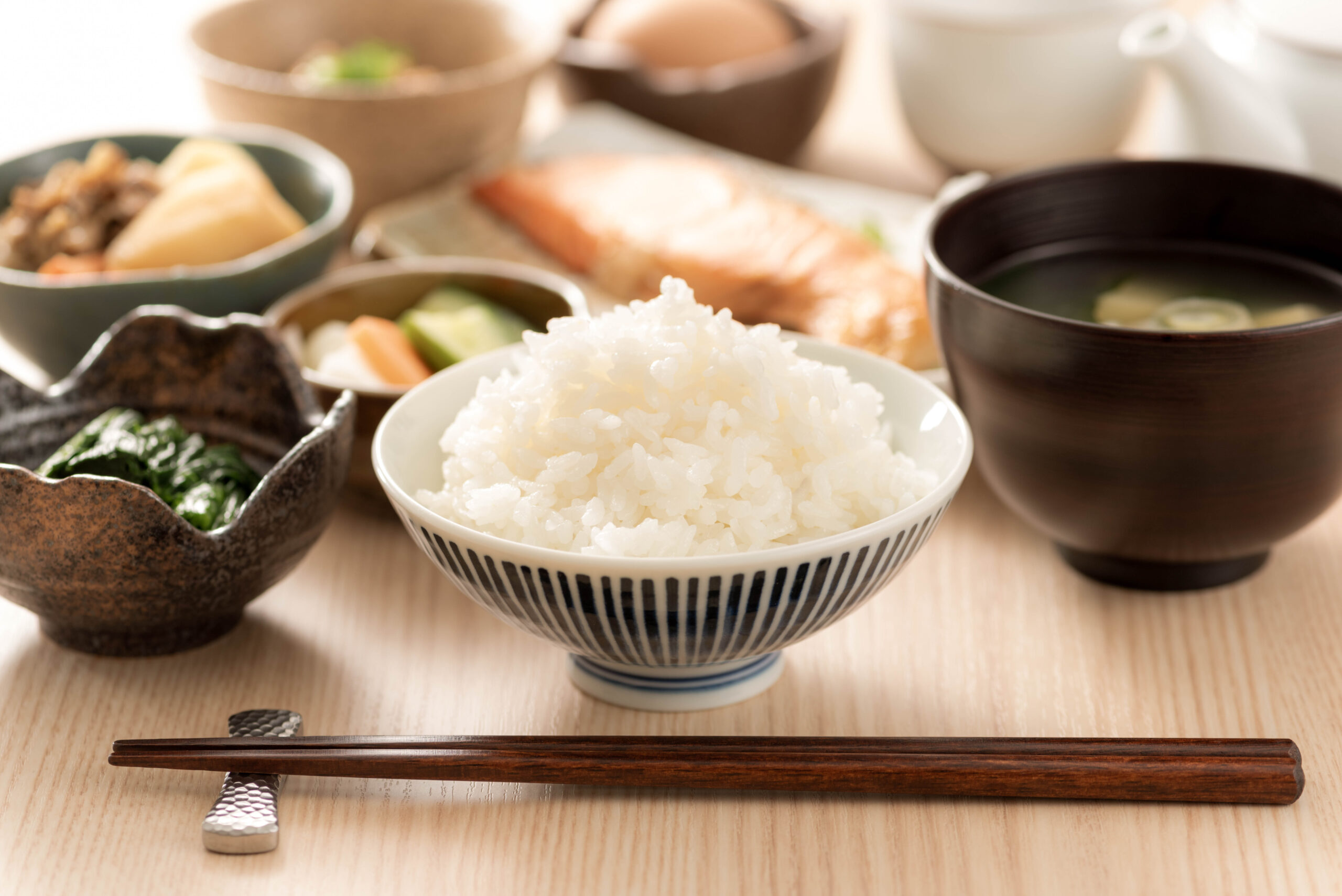 Hokkaido is a famous rice-producing area in Japan, where it ranks among the top nationally in terms of planting area and production volume. After many years of rice improvement, Hokkaido has finally cultivated high quality rice that can adapt to the cold climate of the region. In 2000, Fukkurinko rice was cultivated successfully by the Donan Agricultural Experiment Station in the Agricultural Research Department of the Hokkaido Research Organization, and was brought to Hakodate, a designated growing centre, in 2002. Following variety improvement, farmers were able to cultivate delicious rice with a lower amylose content and, in other words, stickier.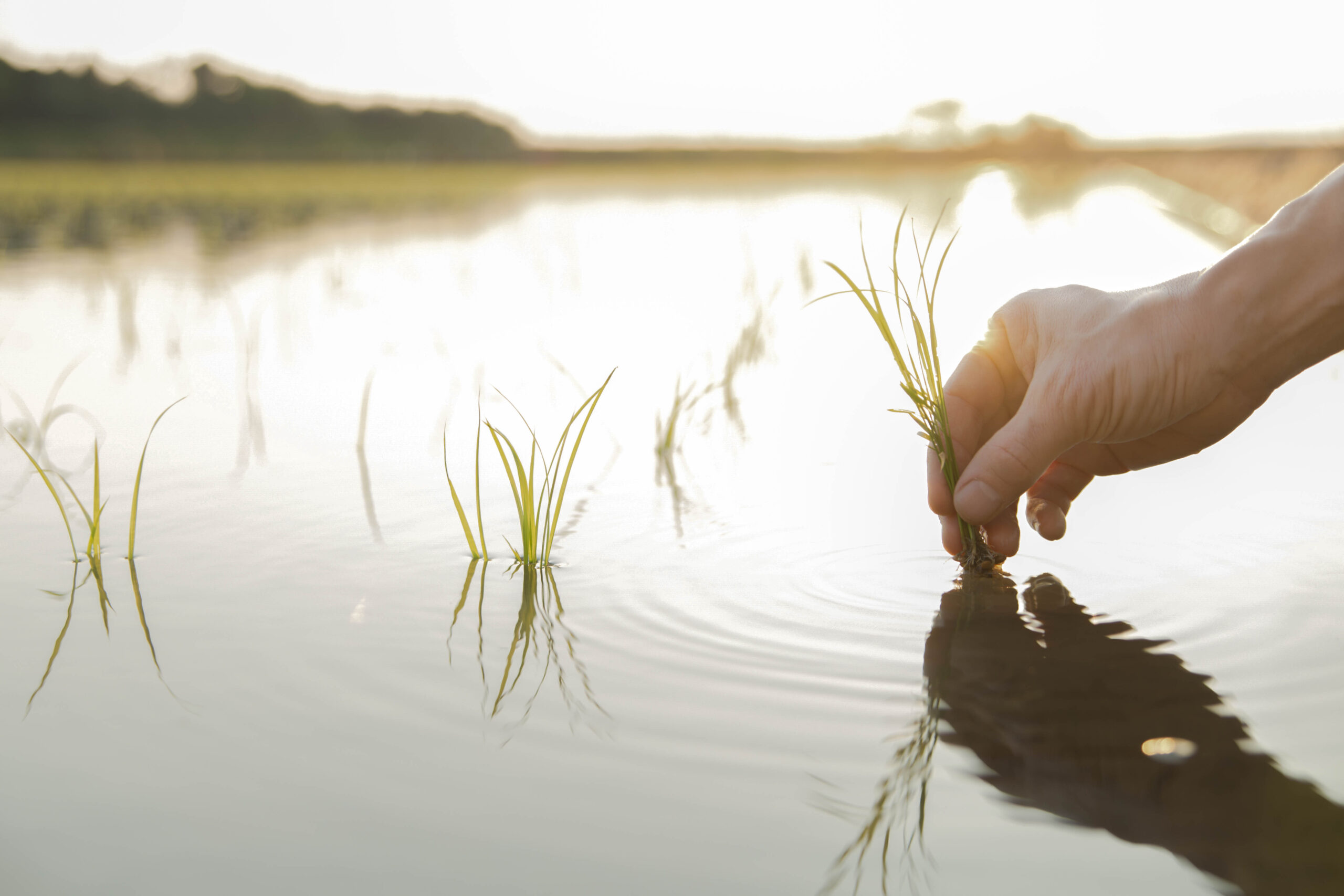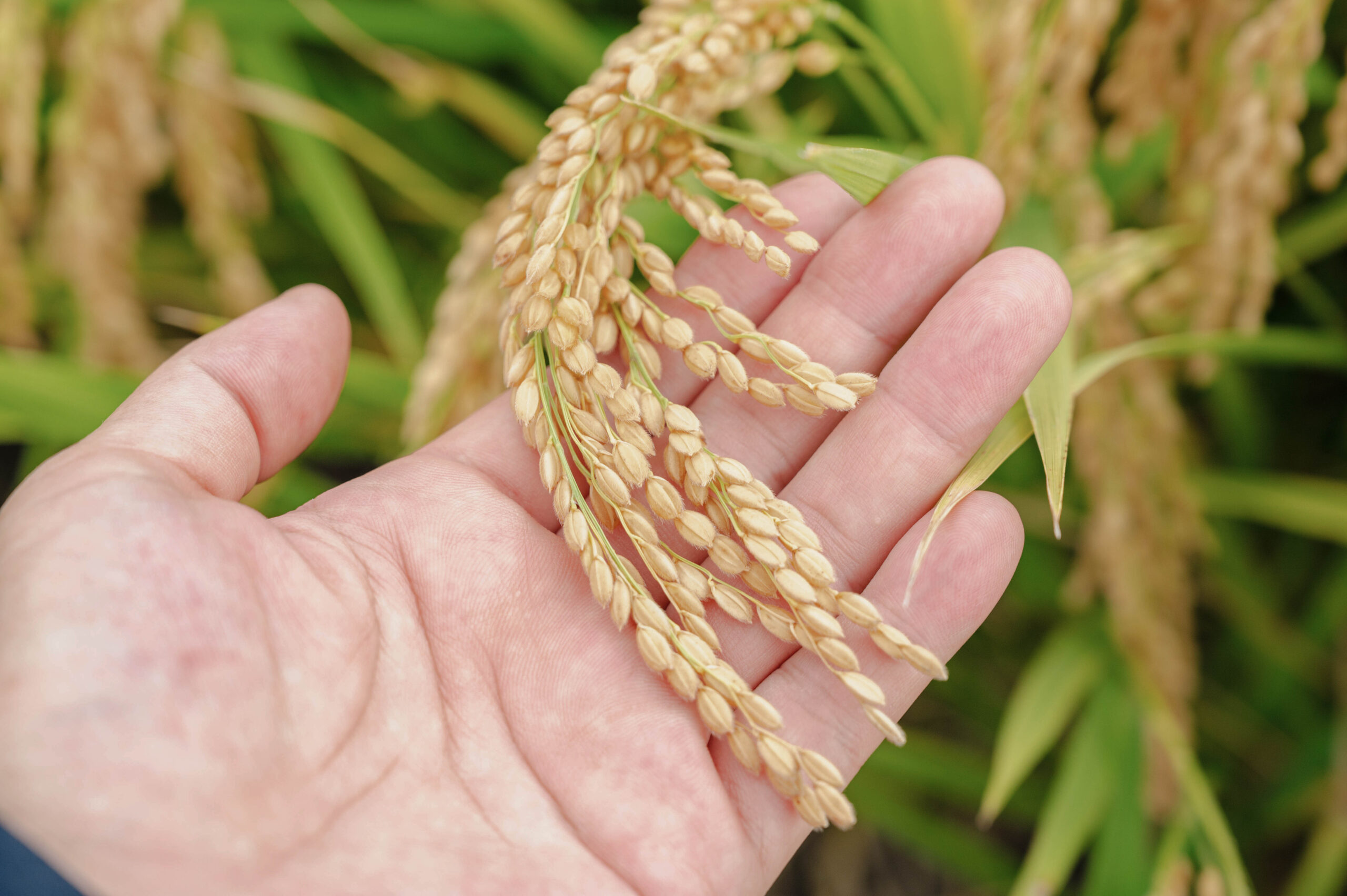 Initially, the farmers only grew rice in a specific area in order to control the quality of the rice. Later, when Fukkurinko rice became highly praised for its taste, they decided to expand the farming area to Sorachi region and began producing it under strict quality control, so that more customers could enjoy the sweet and fragrant Fukkurinko rice. This time, the special-cultivated Fukkurinko rice chosen by OMUSUBI comes from northern Sorachi region. Because it is grown in paddy fields, there are fewer rounds of pesticide-spraying and less chemical fertilizers used. In particular, the use of nitrogen fertilizers is reduced; this in turn cut down the protein content of the rice, resulting in even softer and more flavorful rice.
A Tight Control Over the Quality and Quantity of Rice Production 
To this day, the four Fukkurinko rice producers based around southern Hokkaido hold "Fukkurinko Rice Conferences" annually to discuss rice agriculture in hopes to improve both their methods and rice quality. 
A result of strictly managed production lines, the quality of Fukkurinko rice has also been recognized by professional organizations, receiving the highest rating of "Special A" for four consecutive years in the annual rice grading established by The Japanese Grain Inspection Association. Experts evaluate rice in six aspects: appearance, fragrance/aroma, taste, stickiness, hardness, and overall rating, and only the types of rice that excel in all of these aspects are granted the "Special A" rating. Indeed, cooked Fukkurinko rice is succulent and packed, deeply sweet and flavorful, with a rich and sticky texture and just the right hardness, making it a chewy and delicious rice. It doesn't become too firm even when it cools down, so it's perfect for making Omusubi.

Keep on Promoting Fukkurinko Rice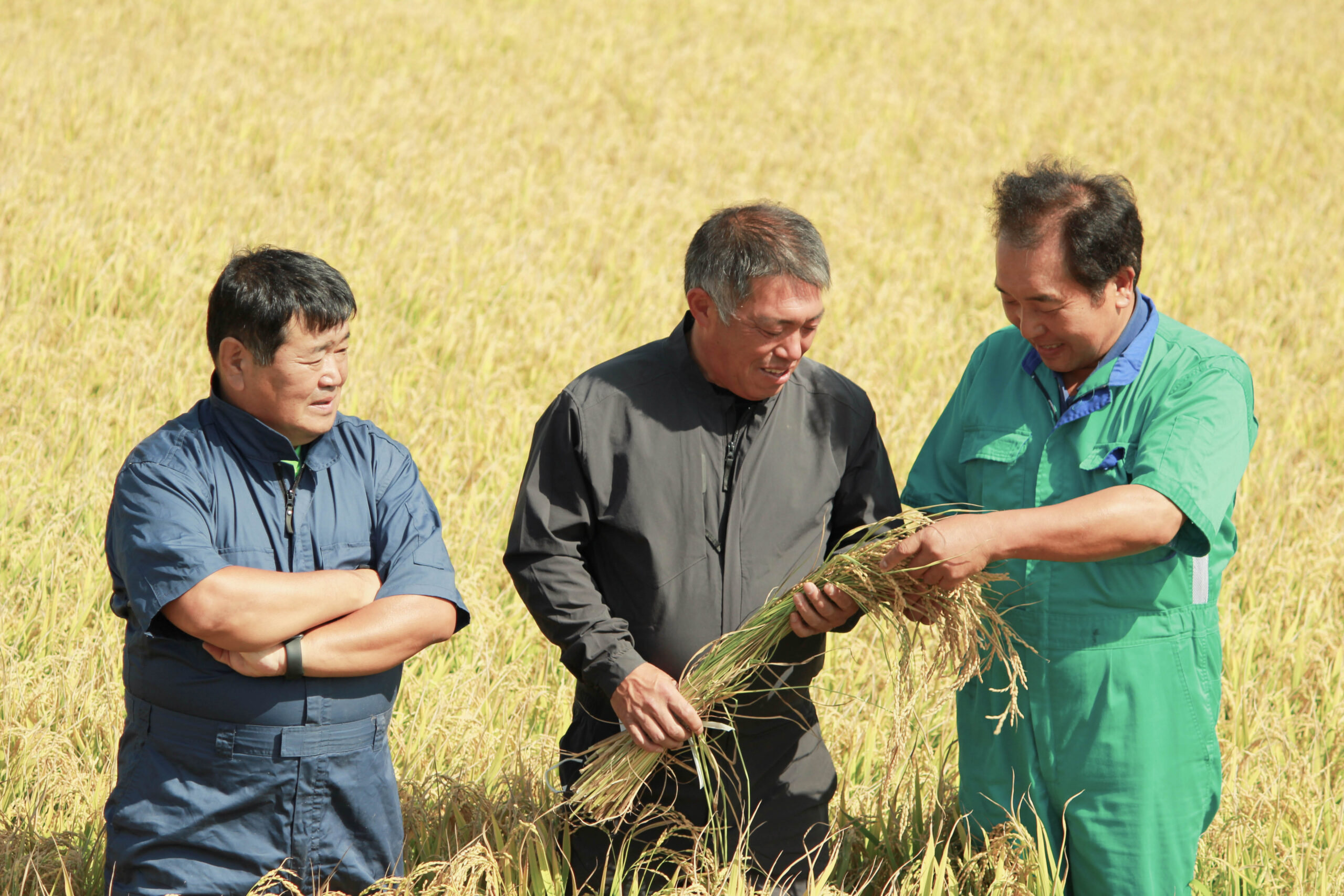 Since 2022, the Japan Anniversary Association has declared February 9 each year as Hokkaido Rice Fukkurinko Day, because the numbers 2 (fuk) and 9 (ku) are homonyms of the first two syllables in "Fukkurinko". Therefore, on this day annually, the relevant organizations host a range of promotional activities to let the public have a taste of the appealing Fukkurinko rice. If you too would like to enjoy its unique flavor, please visit OMUSUBI today and sample the awesome combinations of this "Special A" grade rice and other ingredients!